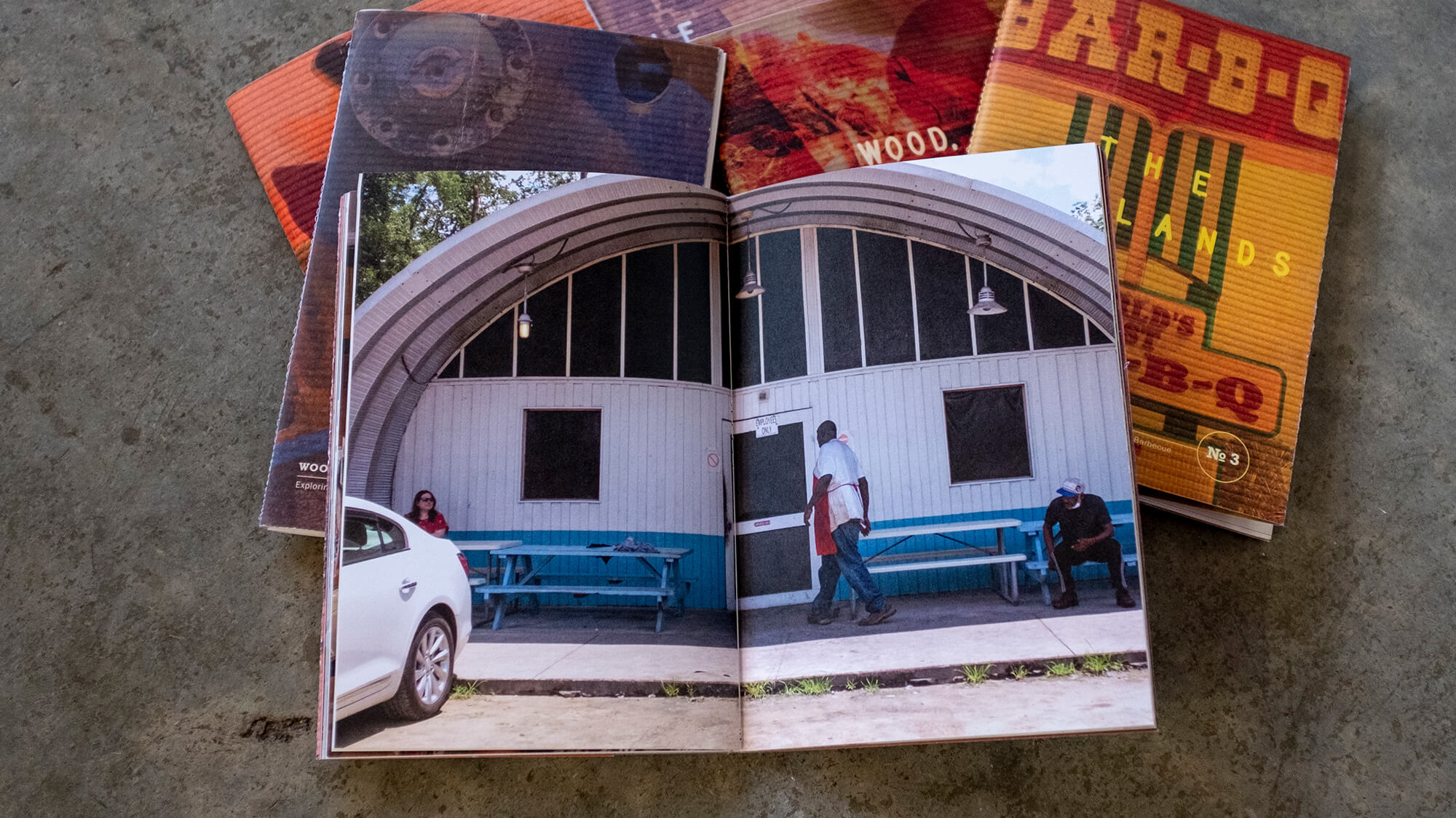 When you think of the American South, religion, sweet tea, and the Civil War are probably a few things that come to mind. But one institution has been around since Spanish explorers landed on the eastern shore and brought hogs to the continent:
Barbecue.
Or, more specifically, the practice of smoking meat over low heat for a long time. In the case of South Carolina, that meat is pork…period.
This thesis explores the visual culture of an institution that is made up of family legacies, childhood memories, and socio-political rivalries. From Styrofoam plates and folksy decor to the confederate flag and systemic racism, the sub-culture of barbecue often reflects the larger Southern culture in its most honest form.
The following writings and projects address the question, how does the visual culture reflect and help define the institution of South Carolina barbecue? It also looks at how the visual language changes based on the regions within the state. Finally, I reflect on my personal experiences and the variations that I see through the lens of someone who has grown up here.
Through my own experiences, research, interviews, and practice, I showcase regional similarities and differences through the different forms of visual language that are used across the state to define the cuisine. I document my own excursions throughout the state to find these institutions and demonstrate ways that memory intersects with place and identity. All the while looking—through the lens of visual ephemera and vernacular—into a culture that mirrors the greater story being told about ourselves and where we come from.
Nathan Spainhour
Thesis advisor:
Dave Peacock
This thesis is made up of six separate volumes divided by regions of the state. The books are printed in 4-color process on a digital press and then singer sewn. There are also three supplemental pieces that each focus on a specific topic. Two are printed on a risograph and one is digitally printed on newsprint. This is intended to reflect the eclectic nature of the visual ephemera that is present in various barbecue restaurants around South Carolina. All of the elements are stored in a hickory slipcase.